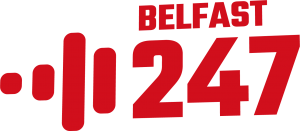 Your City Your Station
Welcome to Belfast 247! We are the brand new, truly local radio station for Belfast.
Expect to hear the Greatest Hits Of All Time, as well as new emerging artists from the local music scene hosted by our team of experienced presenters.
We are on air 24/7 with great music & chat. We cover live events from across the city, whilst providing great local entertainment all day, every day!
Tune in via our Apps or via our website or on your smart speaker!
We're thrilled you've joined us!
Meet Our Team
Behold the Belfast 247 Crew. They work hard so your hard day feels that bit better!