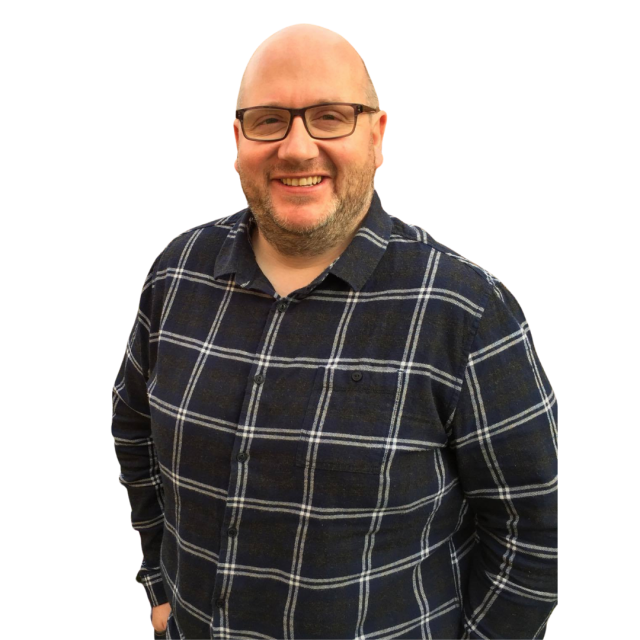 James Murphy
Excalibur Press Newsroom
Presenter
Crime Scene every Wednesday 7pm-9pm
James Murphy is a Northern Irish writer working within the genre of Crime Fiction. His first novel in the Terror Trilogy, The Rise of Terror, was first published in 2016 and achieved a second print run with Excalibur Press in 2017, having been met with excellent reviews.
James has since achieved Professional Membership Status with the Irish Writers Centre and teaches Crime Fiction Writing classes both online and present in person. The second book in the Terror Trilogy, The Terror Within was released in April 2019. It too was met with excellent reviews and further cemented James' status as a writer of compelling and page turning crime fiction. The final book in the Terror Trilogy, Dark Light was released 5th November 2020.
After obtaining a Single Honours English Degree from Queen's University Belfast, he embarked on a teaching career, first entering the classroom just over 20 years ago. In the intervening years he has become a successful educationalist, holding the offices of Head of English Department, Vice Principal and School Principal along the way and guiding schools both in Northern Ireland and across the UK to leading edge status.
Still working broadly within the field of education, he is now a member of the Faculty of Education, Edge Hill University, helping to develop and support the teachers of the future. 
In addition to this role, James also holds active directorship of Merlin Arts CIC and The Northern Ireland Festival of Writing, where he and his co-founders work to improve the lives of others through the power of writing. It was after a visit to a Medium and a well-timed word from his wife that gave the west Belfast man the confidence to get writing, and he's never looked back since.