One World Festival Is Back For 2023
Excalibur Press Newsroom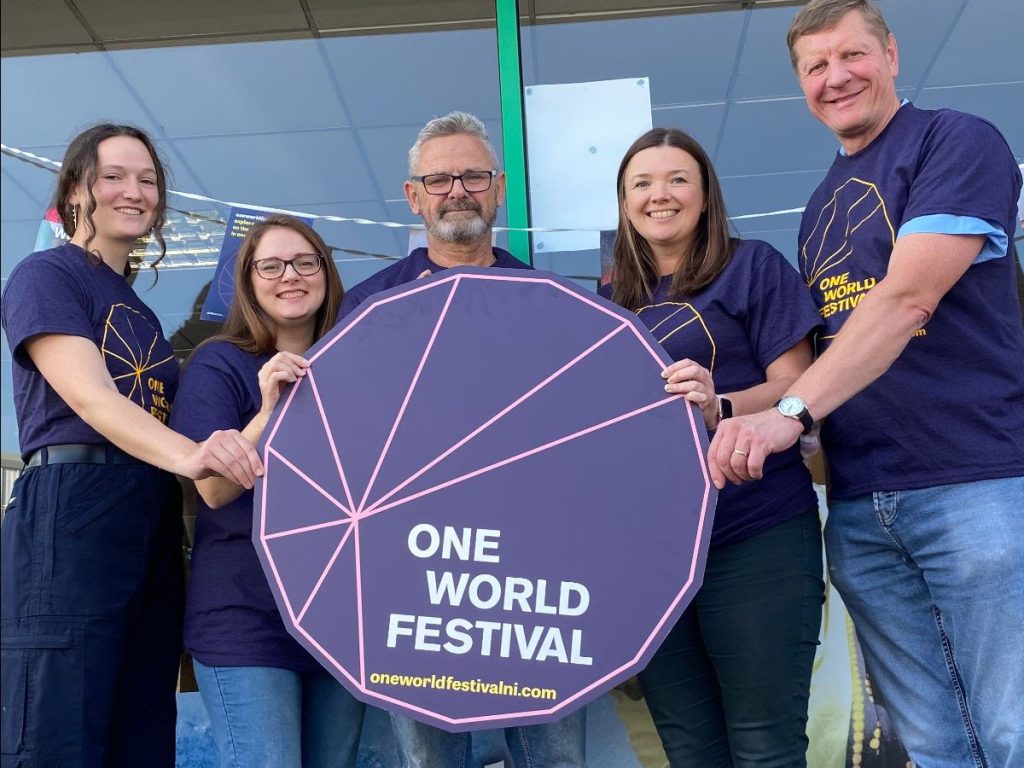 One World Festival returns this October with its diverse line-up increasing awareness about the Global South, promoting understanding of issues that affect the lives of the poorest people and inspiring action in our communities towards a just, peaceful and sustainable world.
Now in its 5th year, events are being hosted by non profit members of CADA including Christian Aid, Leprosy Mission, Habitat for Humanity NI and more.
Kate Nicholl MLA will be taking part in two events and sharing about her roles in the All Party Group on Climate Action, All Party Group on Minority Ethnic Communities.
This year's theme is Health of Our World, with the festival holding a whole host of events in film, music, poetry, discussions and workshops. Taking place from October 16-20, the festival will showcase a unique festival experience centred around sustainability and work towards a just, peaceful and sustainable world.
2023's festival sees a hybrid of in-person and virtual events, most of which are free to attend. Activities include a variety of workshops, discussions and family fun sessions, ranging from topics such as the climate crisis and the global economy.
Ruth Young, Festival Manager said: "One World Festival is back this year with the theme 'Health of Our World', focusing on the effects of climate change on the world's poorest communities. Like last year we have a packed programme of hybrid events for all ages from album listening sessions to screenings and upcycling. We are so excited to be back for our fifth year."
Highlights from this year's festival include the flagship event on Friday night held in the Accidental Theatre, Belfast. 'Health of Our World' will be a culmination of the festival week bringing together artists and artistic pieces with a focus on how climate change impacts people around the world.
Other events featured in the line-up include a screening of The Letter – A Message for Our Earth which tells the emotive story of several leaders from across the world and across a range of communities, committed to ecological and social causes who travel to discuss the encyclical letter to the world by Pope Francis.
Taking place over two days (Wednesday 18 and Thursday 19) is RePurpose at ReStore in the Habitat ReStore in Lisburn. In this interactive workshop at ReStore Lisburn you can explore how recycling, reusing and repurposing can help build a more sustainable world.
Spanning across four days, the festival works to increase awareness and understanding of the developing world and is organised by the Coalition of Aid and Development Agencies (CADA NI), covering 19 overseas humanitarian charities who are based primarily in Northern Ireland.
Encouraging people to take part in the festival, Ruth said: "Join us at One World Festival 2023, either in person or online, to stand in solidarity with those who feel injustice, poverty and the effects of climate change both around the world and here at home." 
For more information and to reserve tickets online go to oneworldfestivalni.com